Consulting & Fiduciary Health Check Services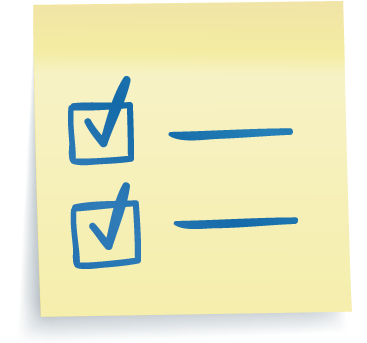 Benefit Plans Plus, LLC offers customized compliance assistance and consulting for retirement plans. We help clients fulfill their fiduciary responsibilities, by …
Identifying (named or functional) retirement plan fiduciaries
Developing an Investment Policy Statement and reviewing its implementation
Reviewing governing documents, policies, procedures and vendor fee agreements
Testing for compliance and governmental reporting
It's never a bad time to review your fiduciary fulfillment, but in our current environment it may be more important than ever.  You may have major shortcomings or just need to tweak your procedures.  Either way, we can help you prevent potential problems and provide plan design solutions.
Our Fiduciary Compliance Management practice delivers the highest levels of experience and expertise to our clients. Team members have extensive experience in retirement plan design, compliance, recordkeeping and administration, as well as fiduciary governance consulting and implementation.
Fiduciary Heath Check An assessment of your fiduciary structures and processes that identifies opportunities to improve plan procedures, managing your risk while saving time and money.
Technical Corrections (EPCRS/VFCP ) Preparation, submission and negotiation of formal corrections under IRS and DOL programs.
Fee Analysis Analysis of your current total plan costs and comparison with public benchmarks.
Benchmarking Comparison of your plan design, practices, usage and pricing with public benchmarks.
RFP Assistance If you decide to change plan providers, we assist in the Request for Proposal ("RFP") process by drafting the RFP to your specifications, designing evaluation tools and helping to evaluate responses.
CEFEX Certification A process that verifies Investment Stewards' compliance with internationally recognized fiduciary "best practices".
Through these unique offerings and others, we serve clients nationwide.
Plan sponsors are required by law to understand and fulfill fiduciary responsibilities owed to their retirement plans. Failure to adopt fundamental practices could result in regulatory intervention and potentially significant personal liability for plan fiduciaries.
Benefit  Plans Plus, LLC helps clients take the prudent approach by focusing solely on  the interests of plan participants and their beneficiaries. We perform a  "snapshot" assessment of current fiduciary compliance structures and processes;  our assessment immediately identifies opportunities, improves procedures and  systems – saving you time and money.
Fiduciary Health Check includes:
Identifying fiduciaries (named & functional) Plan document review (terms of plan, eligibility, distribution options & model amendments)
Required employee communications (disclosures, safe harbor, reporting, QDIA notices, salary reduction notices & multiple statements)
Vendor specific review of products, features and tools
Compliance testing (ADP, ACP, etc.)
5500 (timely contributions& proper filing)
Insurance coverage review (fidelity bond, fiduciary insurance policy)
A la Carte Services
Fee analysis (total plan cost including billed fees, investment expenses, asset charges, record keeping)
Fiduciary investment process review (investment policy, monitoring, diversification & performance)
Plan design (contribution efficiency & after-tax cost)
Fiduciary compliance management (corrections assistance, vendor & advisor searches)Contact us today to check your fiduciary health!
Document Checklist
To get your Fiduciary Health Check started, please provide the following information:
Plan documents (Adoption agreement, Summary plan description, Amendments)
5500 (Most recent filing)
Current employee communication(s)/Notices
Vendor service agreement(s)
Compliance testing (Most recent)
Fiduciary or Fidelity Bond Insurance coverage